BHM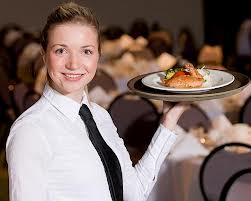 BHM is a three year intensive programme which exposes the student to the diversity of hospitality industry and equips the student with intellectual & leadership capabilities allowing the student to move into diverse managerial roles in prestigious international organisations. Its multi-disciplinary programme focuses on critical analysis of management styles & strategic thinking required to succeed in hotel management.
Programme Educational Objectives
Create a blue print to your hospitality career & get exposed to crucial hospitality management concepts.
Understand the fundamentals of the Hotel Industry, Commercial Kitchen Operations, Food & Beverage Service and the Wines.
Introduction to key principles of Human Resources, Customer Centered Marketing and specific Finance & Accounting for Hotel industry.
Focus on delivering superior performance and value to your customer.
This program will enable the students to nurture themselves through live practical and industry trainings. The programme delivery includes theory lecture, tutorials and interactive sessions, problem solving & practical sessions, research projects and class presentation and case studies.
Some of the major areas that will be covered:

Food & Beverage Service, Rooms Division Management, Kitchen Operations Management, Fundamentals of Management, Marketing Introduction, Human Resource Management, Strategic Management and Managerial Accounting.
This Bachelor degree in Hotel Management, spread over 3years, gives an opportunity to the students to get full fledged knowledge through classroom training as well as from paid internships from the local reputed hotels.Up front with the experience students are provided with Industrial Training in five star hotels anywhere over the country for six months, thereby helping them get placed not only in the best five star hotels of the country but also Restaurant Management, Cruise Liners, Institutional & Industrial Catering, Airline Catering and Cabin Services, Hospital Catering and Administration, Trading in Hotel and Restaurant Equipment, as trainers in Hotel and Catering Institutes, Tourism Department, Self Employment / Managing family Business.